There is much debate regarding the origin of the word "chowder." Some say it comes from "jowter," an old English word meaning fish peddler. Others believe its origin is from the Latin "calderia" which morphed into "cauldron." In France, it was common for fishermen to put a portion of the day's catch into a big three-legged pot called a "chaudière" and make a communal stew.
But regardless of the origin, there is no debate regarding where to find the best seafood chowder in Atlantic Canada. Head for Southwest Nova Scotia-specifically Clare, Yarmouth and Pubnico. 

Three years ago, committee members of Yarmouth Seafest (a Nova Scotia "Signature" event) challenged restaurants to take part in a chowder contest called the Cook's Chowder Cook-off. It was so popular that it's now an annual event and involves 10 or so restaurants. 

In 2007, the cooks at Au Havre du Capitaine in Meteghan decided to enter the competition. The Inn's owner, Louise Comeau, says they were quite nervous and wondered if they should do anything special. Her advice? "Make the chowder exactly the way we do it every day. Just take our recipe and do it!" They waltzed away with first prize.

"The key to good seafood chowder is good seafood," Louise says, "and you need to proportion it accordingly." This means it's important to have a good balance between the various kinds of seafood so one ingredient doesn't overpower another. "A good seafood chowder doesn't taste like fish chowder, clam chowder or lobster chowder. If the proportions are right, it will simply be a good seafood chowder," she says.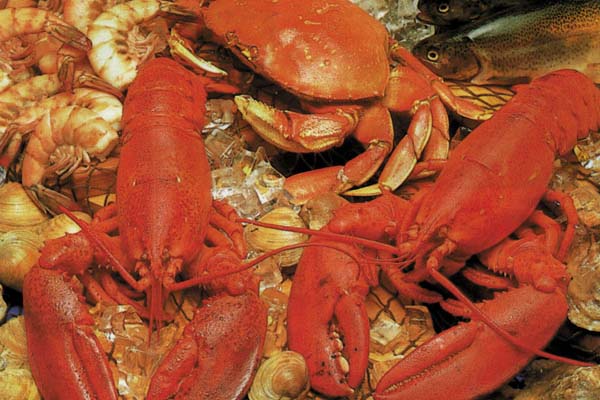 Myra Ritchie, known as "Mern" (owner of Mern's Family Diner in Yarmouth) has been making chowders since she was tall enough to stir a pot on the stove. When Mern opened the restaurant in 2008, people started commenting on her seafood chowder so she decided to enter the chowder cook-off last year. She, too, sashayed off with first prize.

"The important thing is not to be stingy," Mern says. She uses a lot of scallops, haddock, lobster, diced potatoes, butter and 10 per cent cream. As part of the cooking process, Mern adds a whole onion, but removes it when the chowder is ready to serve. "Seafood chowder has to be nice and full and hearty."

Other restaurants who've earned their way to the winner's circle by placing in the top three are: Marco's (in Tusket), Rudder's (in Yarmouth), Job's Restaurant, Dennis Point Café and the Red Cap (all in Pubnico).

Oh, and don't be shy about asking for a restaurant's recipe! Just don't give to the competition.