Crystal Murray | Editor | Creative
Thank you for visiting Saltscapes. We pride ourselves on celebrating the culture, values and rewards of living on Canada's East Coast.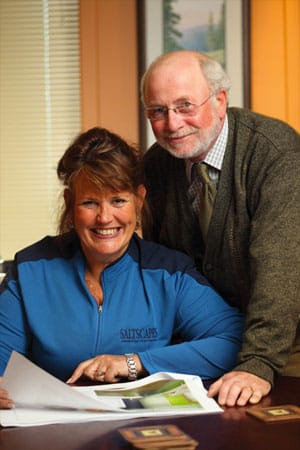 Over 20 years ago, Jim and Linda Gourlay poured their passion for the east coast of Canada into the pages of the inaugural edition of Saltscapes. They worked hard to build a trusted and well-read magazine that not only allows regional residents to share their stories, but also provides a feeling of the comforts of home for those whose lives have pulled them away to other places.
In addition to a well-respected and well awarded magazine, over the years Saltscapes expanded their brand to include the ever popular Saltscapes Expo and Saltscapes Shoppe, our online store.
In 2018, Saltscapes magazine became part of the Advocate family and became a solid anchor for our magazine division. Jim and Linda are still involved in Saltscapes, and indeed lend their experience and expertise to bolster our Advocate media team. To all of the loyal readers and partners that have helped to bring Saltscapes along over the years, we pass on a heartfelt thank you. We look forward to a future full of all things East Coast.
To read the full story of the birth and growth of Saltscapes, click here.