Binge drinkers create huge risks for themselves and incur enormous health and social costs to taxpayers
Jonathan Andrews just wanted to make friends. That's what the 19-year-old freshman told his parents back in Calgary about his first week at Acadia University in 2011 just before he died. One night during frosh week, Andrews was hanging out with his dorm mates in Chipman House. Someone started a drinking game. Andrews played, but he overindulged. One witness said he might have consumed 40 ounces of alcohol through the evening. Just after midnight, an Acadia staff person found him unconscious in a dorm room. When paramedics arrived, he was in critical condition. He later died in a Halifax hospital.
Nova Scotia universities have a problem. The most recent Canadian campus survey indicate that Nova Scotia undergrads drink no more in total than other university students in Canada, however, more than half the province's undergrads binge drink as compared to only one third of undergrads in all Canadian schools.
"It's not the fact we're drinking, it's how we're drinking," says Dr. Robert Strang, chief public health officer for the province.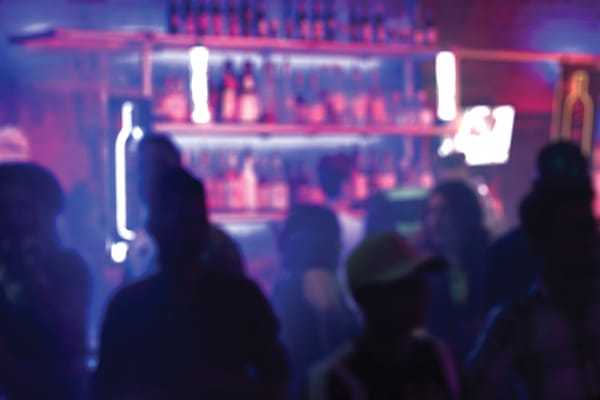 Dr. Strang says there's a myth that we only have to worry about those who are addicted—the alcoholics. "There's a much larger segment who aren't addicted, but use in a way that creates risk to themselves, their families and all tax payers—the binge drinkers."
How many drinks?
Binge or heavy drinking is defined as five or more drinks in a sitting for men, four for women. Young Nova Scotians aged 18 to 24 are among the most likely in the country to put themselves at risk for harm from alcohol consumption in the previous 12 months, according to the province's study, Alcohol Indicators Report 2011. Alcohol consumption declines for all Canadians after the age of 25.
In a 2013 Statistics Canada survey, about 76 per cent of Nova Scotians reported taking a drink in the previous 12 months. That's about the national average. Broadening the scope, about 15 per cent of Maritimers exceed the national low risk drinking standards. The low risk threshold is considered no more than two drinks daily and a maximum of 14 per week for males and nine for females.
Young drinkers
While risky alcohol consumption among adults concerns Dr. Strang, he is particularly worried about two sub-groups. The first is young women who now drink as much as young men. Dr. Strang says the alcohol industry is targeting young women with drinks catered to their preferences and with advertising to match. Women are more vulnerable to the risks of binge drinking because of their typically smaller body size and lower metabolism, notes Dr. Strang. He adds, "They're at unique risk for sexual violence and other things when they're intoxicated."
The second group that concerns Dr. Strang is children. Nova Scotians in their 60s typically took their first drink in their early 20s, but over the past several decades the use and overuse of alcohol has become more socially acceptable. That, coupled with heavy marketing of alcohol to youth and young adults, has led to a drop in the average age for first use of alcohol to 13.
As with tobacco and marijuana, alcohol can permanently change brain structure and chemistry, says Dr. Strang. "Alcohol, like any psychoactive substance, affects a growing, developing brain in harmful ways. The younger you are when you start using alcohol, the more likely you are to develop problematic use of alcohol when you're an adult."
As the case of Jonathan Andrews demonstrates, binge drinking at any age can be deadly. But Dr. Strang says it's responsible for additional costs such as injury, violence and short and long-term health problems, as well as family, workplace and community disruption. "We're starting to use the term 'second hand drinking'," says Dr. Strang, referring to the negative impacts of a person's drinking on those around him or her. "All these things create pressures on our health care and criminal justice systems, social services."
The hidden costs
The 2011 study estimated the direct costs of alcohol consumption to Nova Scotia at $243 million a year. That was about $19 million more than the province's annual revenue from the sale of alcohol. Those costs include about 230 deaths every year directly attributed to alcohol, 3,100 alcohol related hospital admissions and in Halifax alone about 600 arrests for impaired driving. The study adds another $250 million of indirect costs, such as lost productivity.
Next to tobacco, no other substance costs Canada more than alcohol. According to a Canadian Centre on Substance Abuse report from 2006, alcohol accounted for $14.6 billion or 36.6 per cent of the total cost of substance abuse in Canada. That's $6.4 billion more than all illegal substances combined. About half of that cost is from lost productivity due to illness and premature death. Direct health costs account for 23 per cent and enforcement 21 per cent of the total.
Dealing with the issue
Acadia University took the death of Jonathan Andrews very seriously.
By the start of the 2012 school year, university president Ray Ivany announced a strategy to avoid such binge drinking tragedies, which included the creation of Red and Blue Crews—students trained to spot and prevent harmful behaviour. Alcohol is no longer permitted inside residences during orientation week. As well, the university puts students through a program to increase awareness of the risks associated with binge drinking.
And Acadia is not alone.
The Andrews incident prompted Dr. Strang's office to produce a report with recommendations for universities to consider as they struggled with the binge-drinking problem. "Acadia has taken a leadership role," he says. "All universities in Nova Scotia have been advancing and continue to make progress."
But there's only so much a university can do, Dr. Strang adds. "Most of the undergrads come with already developed behaviours from high school."
Reducing harmful drinking, Dr. Strang concludes, will require a comprehensive approach, involving all three levels of government, to acknowledge and address the seriousness of the problem.