Province-wide shindig
Bring your top hat, your views on nationhood, and come to Prince Edward Island, cradle of confederation, to celebrate this year! It's the 150th anniversary of the Charlottetown Conference, and 150 events are planned in a year-long, province-wide shindig.
PEI definitely rolls out the welcome mat to celebrate PEI 2014, the 150th anniversary of the event that set Canada on its path to nationhood, with a series of concerts, theatre, tall ships, fireworks and festivals.
"We're welcoming visitors from near and far," says Penny Walsh McGuire, executive director for PEI 2014, which has fun planned through the calendar year, including five flagship events­—the first, a New Year's Eve party, kicked off 2014 in style.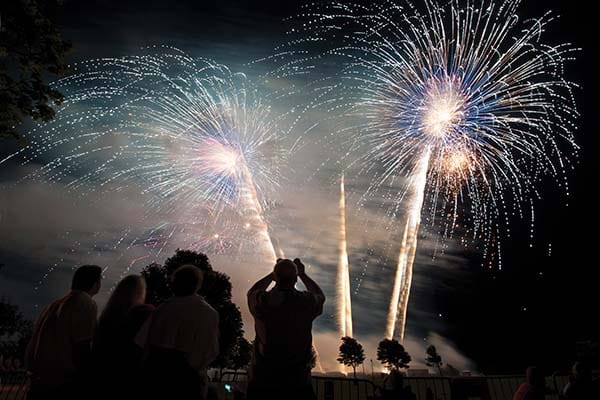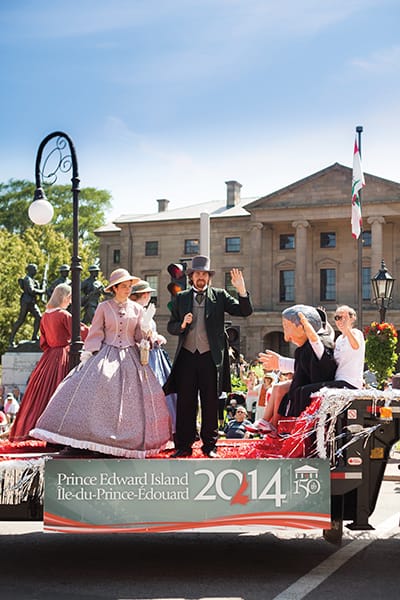 Come Canada Day, the Charlottetown waterfront will be the place to be on July 1 with a huge fete planned that includes day-long concerts featuring top Canadian artists, a fireworks extravaganza, and the opening of the Celebration Zone, a 70-day commermoration of Island and Canadian culture at Confederation Landing Park where the SS Queen Victoria landed those many years ago with conference delegates.
"We really want to create a sense of celebration, to take to the streets and enjoy and celebrate Canada, in the birthplace of Confederation," says Walsh McGuire.
From July 1 to September 7, Confederation Landing Park will be transformed into an open celebration space that will showcase everything from artisans to street performers, weekly concerts to kid zones, and will offer free entertainment for the whole family all summer.
"Our interest is to present programs Islanders and visitors may not see all the time, to truly showcase Canadiana," Walsh McGuire says.
Founders Week, taking place August 28 to September 7, is also not to miss. The week, paying tribute to the founders of the country when they historically met on the Island, will present promenades, historical re-enactments and a major two-night concert on the Charlottetown waterfront August 29 and 30. Adding to the festivities will be a visit from the Tall Ships, sailing into Charlottetown and Summerside over the Labour Day weekend.
In a neat twist, PEI will also host the Council of Federation—a meeting of modern day provincial premiers—just before Labour Day.
Along with the signature events, the calendar will ring with numerous festivities until 2014 closes with a big New Year's Eve event in Summerside that will include concerts, fireworks, and a look forward to Canada's 150th birthday in 2017.
"The anniversary is truly national in scope," Walsh McGuire says. "It gives us meaning, it lets us reflect on our history, our diversity, and to look forward to the kick off to Canada's 150th in 2017."
---
For more information on PEI 2014 and a full list of events, visit pei2014.com. For vacation planning, visit tourismpei.com.