Pain during intercourse can be due to a number of causes; talking about the problem is the first step in treating it
Sex is right up there with money when it comes to the most difficult topics of conversation for couples. And when the topic is the problems one partner experiences during sex, couples may find it completely impossible to have an honest, respectful conversation.
So, what are these problems and how can couples deal with them?
Clinical psychologist Dr. Natalie Rosen says that according to some studies, 12 per cent of women report significant problems with sexual functioning that they find distressing. "That's a huge number of women," says Dr. Rosen, assistant professor in the departments of psychology and neuroscience at Dalhousie University in Halifax. She's also the director of the Couples and Sexual Health Lab at the university. These problems include lack of interest in sex, low desire, difficulties with arousal or orgasm and desire discrepancies, which is when one partner wants more sex than the other.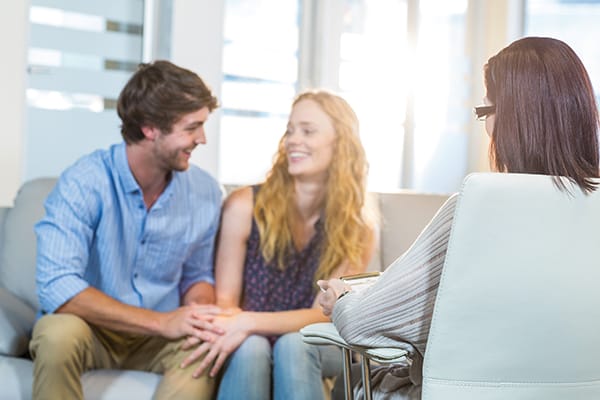 Sexual pain
One of the most common sexual difficulties is the pain many women experience during intercourse, says Dr. Rosen. Her lab works primarily with couples in which the woman (or sometimes women, in the case of same sex couples) experiences pain. One of the studies under way in her lab—the first of its kind in the world—is a randomized clinical trial for treatment of genital and pelvic pain during intercourse. As lead researcher on the study, along with Sophie Bergeron from the University of Montreal, Dr. Rosen explains, "We developed a couple-based cognitive behavioral therapy for women who suffer from a condition called vulvodynia, one of the primary causes of pain during sex." Vulvodynia is chronic, unexplained pain of the vulva or the external part of a woman's genitals.
Kate Rancourt is a PhD candidate in the clinical psychology program at Dal and one of Dr. Rosen's graduate students. Scientists like Dr. Rosen and Kate Rancourt are not always certain of what causes the pain women experience as there's no single cause of vulvodynia. "It tends to be a combination of things. There are biological contributors that relate to nerve endings. There are genetic factors, psychological, social and relationship factors," says Dr. Rosen.
The age of onset of vulvodynia for women is typically in the early 20s. Dr. Rosen says, "They're still developing their sexuality, their sense of confidence and their sense of self." She says about 30 per cent of women don't even tell their partner about the problem because they feel ashamed or simply think it's normal. Sometimes it takes a partner to insist the sufferer seek help.
Treatment
What can women do to ease the pain of vulvodynia? Kate Rancourt says there are three potential solutions which women can try alone or with their partner in any combination and in any order. First, women can apply lidocaine, a localized anesthetic to desensitize the peripheral nerve endings in the area.
Second, pelvic floor physiotherapy may help. A number of muscles in the pelvic area work when women are urinating or delivering a baby. Women with vulvodynia have pelvic floor muscle dysfunction.
The third treatment method is a couple-based sex therapy pain management approach developed at Dr. Rosen's Dalhousie lab. This therapy includes identifying the psychological contributors to pain so they can be reduced, learning relaxation methods and learning to communicate about pain. Dr. Rosen says that when she works with couples on psychological contributors, they may discover certain activities that reduce the intensity of the pain, for example having a date night or extended foreplay before intercourse, or by employing fantasy and even sex toys as alternatives.
According to Kate Rancourt, couples who communicate openly about sexual preferences and problems tend to have more satisfying sexual and romantic relationships. Conversely, a lack of communication can compound the pain women experience. "If you're not talking about the pain, you don't know when your partner is in more or less pain, and you're not adapting your behaviours," Rancourt says.
Dr. Rosen also offers women-only group cognitive-behaviour pain management and sex therapy treatment.
Respectful communication
"The more couples feel they're communicating well about sex, the better their outcomes tended to be," Dr. Rosen says. "Women reported experiencing lower pain, couples reported being more sexually satisfied and having lower psychological stress."
When a problem comes up in a sexual relationship, she says, "both members of the couple are working as a team."They're problem solving together," says Kate Rancourt.
This type of collaborative communication about sex difficulties is the opposite of a more negative approach in which couples express anger, criticism and blame. Rancourt encourages couples to learn to express how they feel to their partner and what they need from them. The listener needs to be empathetic and focused on what the partner is saying so as to respond in a helpful way.
"It's listening with your heart rather than your head," adds Dr. Rosen. "It's trying to take your partner's perspective and demonstrating care and concern for them."
These guidelines apply to relationships in general, but specifically to communication about sexual pain, as well as to other sexual difficulties couples experience.
The good news, according to Dr. Rosen, is that the pain of vulvodynia can decrease over time. She suggests giving it about six months to rule out other causes, but then to seek help so that through treatment, women can enjoy sex with no pain, or at least without it taking away from the pleasure.
NOTE: The study into sexual pain began in 2013 and will be continuing through 2017, and possibly longer. Anyone who experiences pain during sex should contact the lab through the website (natalieorosen.com).