Is Dr. Oz wrong about everything?
When I took the Dr. Oz Toxicity Quiz that asks, "Are you Sick?" I got worried. My score of 73 placed me smack in the middle of the third of four levels of illness. I scored particularly high in symptoms relating to weight, mind, joint/muscles and eyes, although my digestive tract and energy/activity levels weren't much better. Turns out, I suffer from "moderate toxicity."
Good to know, but what to do? Thankfully, websites and newsstand magazines abound with special detox diets, cleanses, supplements and other products I can read and buy to quickly lower my levels of toxins. Internet gurus recommended green shakes, gallons of daily water intake, supplements, special teas, organic foods and yoga to achieve liver flushes, lymph drainage and colon cleanses. The famed Dr. Oz of television offers his own "Dr. Oz 48-Hour Weekend Cleanse," which will purify me "from the inside out."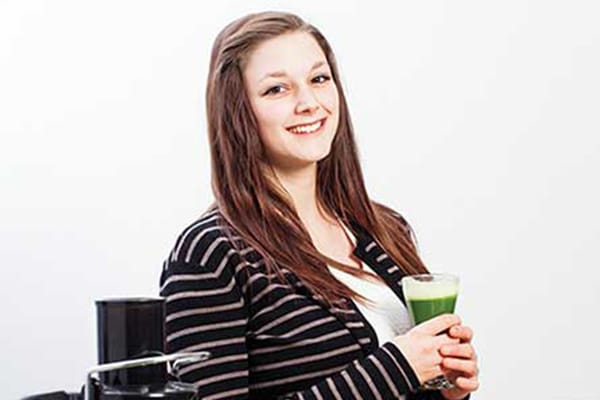 Just the shopping list for Dr. Oz's diet would have set me back well over $100 at the grocery store, so I turned to Dr. Mark Hyman, a New York Times bestselling author on these topics and a practicing MD. His "10-Day Detox Diet Jump Start Guide" looked promising. As Dr. Hyman explains, what makes us fat also makes us sick, so with his diet, "not only can you lose up to 10 pounds, but you may also turn the tide on chronic health problems including type 2 diabetes, asthma, joint pain, digestive problems, autoimmune disease, headaches, brain fog, allergies, acne, eczema and even sexual dysfunction." Wow, a cure-all diet. I was excited. But also uneasy. Detox was starting to resemble the legendary snake oil sales pitches of centuries past. Time for a reality check. I wondered what dieticians and researchers have to say on the topic.
Christy Brissette, a registered dietician at the Princess Margaret Cancer Centre in Toronto, says of cleanse diets, "I've seen a lot of patients try them and get disappointed. There really isn't any evidence to support that cleansing works, that it removes any toxins."
Tim Caulfield tried a detox diet himself. He's a professor in the faculty of law and school of public health at the University of Alberta and studied law at Dalhousie University in Halifax. He's just published a book called Is Gwyneth Paltrow Wrong About Everything: When Celebrity Culture and Science Clash in which he takes on celebrity health fads, including the recent detox craze of which Paltrow is a popular advocate.
Caulfield met with Paltrow's cleanse guru Dr. Alejandro Junger in Hollywood and tried the star's Clean Cleanse, following it to the letter, taking powdered mixes for breakfast and dinner with very restricted real food for lunch along with supplements and vitamins. He did lose nine pounds, but said the diet was "incredibly difficult. I did not feel happy. I was hungry all time. It was a really tough three weeks." After the diet, he quickly regained the weight and felt better.
Halifax-based registered dietician Kate Comeau is a spokesperson for the Dieticians of Canada. She calls kits like the one Caulfield tried "a waste of money. I worry about the number of products on the market—commercial kits, pills, drinks—that promise great benefits to your health." When I asked if cleansing is even possible, Comeau replied, "It's not a thing, so no."
"This idea of detoxifying has found its way into popular culture," says Caulfield. The link to celebrities and celebrity doctors is legitimizing certain myths about how the body works and therefore how we can assist it. "I searched and searched for good evidence­—even bad evidence—to support [claims that detoxification works.] It doesn't exist."
That's a broad statement, so I ask Caulfield to comment on specific claims made by detox proponents, starting with whether or not toxins exist in our bodies. "There are toxins," he says. "That's why we pee. That's why we have kidneys, liver, even our skin. Our body detoxifies for us." But he found no evidence that suggests special diets, supplements and behaviour can facilitate our body's natural detox process.
Christy Brissette goes further, saying that detoxes and cleanses can be harmful, starting with side effects reported by her patients, like headaches, dizziness and weakness. The weight loss they reported was from loss of muscle mass rather than fat reduction. "As soon as they go back to a regular diet," she says, "they tend to overeat because they're so hungry, but they tend to put on even more fat because their metabolism is slowed from this restrictive diet."
Brissette says that some herbs included with extreme diet kits can interfere with medications. Some cleanse kits contain laxatives that can sometimes do more harm than good. Many of the supplements that come with cleanse kits haven't been tested for safety and can cause high blood pressure, kidney problems and electrolyte imbalances in the gut. She suggests consulting with a family doctor before starting a detox diet or buying a cleanse kit.
According to Kate Comeau, some are at higher risk that others of doing harm with detox and cleanse products. "People who have diabetes, kidney problems, liver disease, children and pregnant woman should not try a cleanse."
Beyond the possibility of physical harm, the larger issue for Caulfield is the way such fads create a need and then focus us on the details of meeting that need. "There's tremendous pressure on us to try to look young, to be a certain weight. These fads create the impression that we need to take action. If you don't, you're being irresponsible."
Caulfield, Comeau and Brissette all agree that some of the detox diets actually look healthy because they encourage the consumption of more fruits and vegetables and making other positive changes. Their beef with them is that these changes are made for the wrong reasons, thus reducing any positive effects. Caulfield says, "When you have this short term goal, you can't sustain it, especially if you're doing it for extrinsic reasons like looking great in a bikini."
Dieticians and academics are clear—the best things we can do for our health are the same, simple things we've been hearing forever—exercise, don't smoke, avoid processed foods and eat a healthy, balanced diet with lots of fresh fruits and vegetables. "Eating whatever you want and going on a cleanse a couple times a year is not going to support your health," says Brissette. "Quick fixes don't work."
The Dr. Oz quiz gave me a kick in the pants to eat healthier and exercise more, but I don't think I'll bother with the follow up version that measures the miraculous progress I could make on Dr. Oz's weekend detox bender. "My guess is," says Tim Caulfield, "Oz would find us all moderately toxic."