features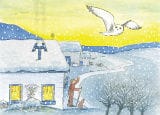 Santa Claws
A Christmas story about kindness and a snowy owl. By Gail MacMillan.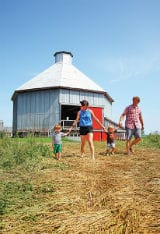 This old barn
Historic barns tell us a lot about where we come from. By Marjorie Simmins.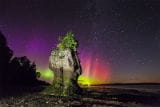 Dark sky at night
Atlantic Canada is becoming a world-class place to stargaze. Photography by Peter McMahon, Chris Green and Kevin Snair. 
Story by Peter McMahon.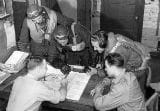 The war at home
The European conflicts stretched right to Atlantic Canadian shores. By Allan Lynch.
ROOTS & FOLKS
Publishers' Pencil

 

Contributors

 

Dear Saltscapes

 

Events

Winter wonders

Genealogy

What's in a name?

Nature

Clever fox: adaptable trickster

First Person

Retired priest: Éloi Arsenault, PEI

Homegrown Business

Forbes Bros, Denmark, NS

Well Worth the Read

Welcome to Colville

Meet your Local Farmer

W.P. Griffin Inc., Elmsdale, PEI

Q&A

Colleen Kennedy, Gros Morne, NL

 
GOOD TASTE
Taste of Christmas

The Kilted Chef's treasured family holiday recipes.

Fresh caught

Louisbourg Seafoods' award-winning snow crab

Chef profile

Ned Bell, YEW + Seafood, Vancouver, BC

Curds and Whey

Making blue cheese in Halifax's North End

Pantry

12 holiday gifts for your favourite foodie

Eat your heart out

Organ meat's trendy comeback

Nutrition

Healthy little Christmas

Festive traditions

Celebrate Christmas with family, friends, and toffee

 

HOME & COTTAGE
Closing time

Getting your garden ready for winter

12 days of decorating

Decking the halls made easy

Feeling the heat

Spend some time in a sauna

Generator power

How to keep the lights on in a power outage