How a collection of recipes helped a family heal—and became a gift to others in need
Singer-songwriter Joni Mitchell really got it right when she wrote: "Don't it always seem to go that you don't know what you've got 'til it's gone?"
This was the case for me, my father and my five siblings, when we lost our mother after a sudden and brief illness in September 2011. Mum would have been 81 later that month, and married 59 years.
Her death left all of us, including her 10 grandchildren, facing a huge void. We had always taken for granted the things she did—and the meals she prepared—for us, and had just assumed she would be with us for years to come.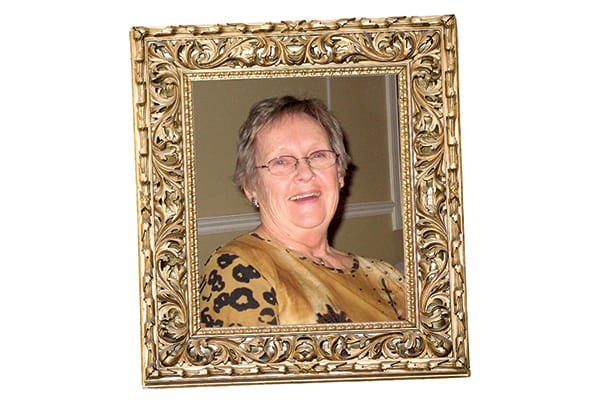 A master of presentation
Mum had always been a busy woman. She was a doting minister's wife who raised six children and also worked as a real estate agent. She took her role as wife and mother seriously—a fact that was readily apparent at meal times. Over the years, she became what we considered a "master chef." No recipe was too great a challenge for her.
Every meal in Mum's house was a masterpiece of execution and presentation. Butter was always in a proper dish, homemade dressings in a cruet, warmed homemade breads or rolls in a basket; plates were always pre-warmed. Every detail, down to the napkin rings, was handled by Mum. As kids, we would get up on a Saturday morning to fresh cinnamon rolls and homemade brown bread. Always, there were desserts to rival those from the best pastry store.
We all eagerly anticipated holiday meals. If you arrived from away, you could count on your favourite foods having been prepared for your arrival. The table was always set with the fine china and a centrepiece of Mum's design—usually with local holly, flowers or produce—and place cards for each person in attendance.
The Christmas tradition
My grown siblings and I are now scattered—some around the Maritimes, some out West—but at Christmastime, we all looked forward to Mum's mince tarts or plum puddings arriving by mail. Her parcels always included decorations for us to add to our tables.
Those of us who lived close enough would be at Mum's table each year to share in the celebration. Her table was always adorned with Christmas crackers; we had to pull the tabs until they snapped, then unwrap them to reveal a small prize, a party hat and a joke. We all wore the tissue hats through the meal, but had to set the joke aside until after dinner.
Dinner was always a huge roast turkey, vegetables from her garden, gravy and stuffing—all of it made with care and love. Everyone looked forward to her homemade sherbet, pies and plum pudding—even if plum pudding was not their thing. Rum, or some other alcohol, would be poured over the pudding just before it was brought to the table; it was then lit on fire to warm it, and presented with proper spectacle.
At the end of the meal, we all relaxed by the fire and sang Christmas carols, celebrating as a family—tissue-paper hats still on our heads. These meals became a tradition, and we were always in awe of how seamlessly she made it all work.
Honouring Mum's memory
In the year of Mum's unexpected passing, the family came together for Christmas, but we struggled with how to honour her memory, and how to continue her much-loved traditions. A family friend suggested that we make up a cookbook of her recipes and share it among family members.
My sister, Anne, and I began to go through the recipes in Mum's cookbooks, and those on her computer. We scanned some of the recipes she had written in her own hand. Family members were asked to submit quotes about her cooking, which were to be included in the book. We didn't want to make the book too large, but we wanted it to represent her tireless efforts.
It eventually took shape—Mum's hand certainly guided me as I compiled it—and it came out better than we could have hoped. We decided to have 12 copies printed for Mum's children and older grandchildren, plus a few for Dad.
Everyone loved it, but no one was more moved by the book than Dad. He wanted very much to honour Mum's traditions, and this book soon become a means to that end. Dad proposed that we offer some copies to the members of Mum's church community at St. Paul's Anglican Church in Rothesay, NB—a church function had never been complete until Mum came with something she had made, and the parish family was well aware of her cooking prowess. Dad's idea was to sell the cookbooks and donate the proceeds to the Saint John food bank, in Mum's honour.
We put a notice in the church bulletin and immediately got 36 orders; after two weeks, we had 67. Members of another parish, where Dad had worked, heard about the book, and asked if they too could sell the books as a fundraiser. After three weeks, we had orders for 120 books.
This was far beyond any expectation we had when we set out to compile Mum's recipes. The book—sprinkled with photos and quotes from family—had originally been intended as a memory book. However, it had become a tribute to the talented cook—and the wonderful person—that my mother was.
Now, it serves to remind us all how much a well-prepared and well-presented meal can bring a family together—no matter how far apart they may be.
This homemade brown bread—warm out of the oven, with butter—[is] the best bread on the planet. We've never found a bakery that comes close, although many try. ~Richard Trivett, son.
Recipe