Page 1 of 3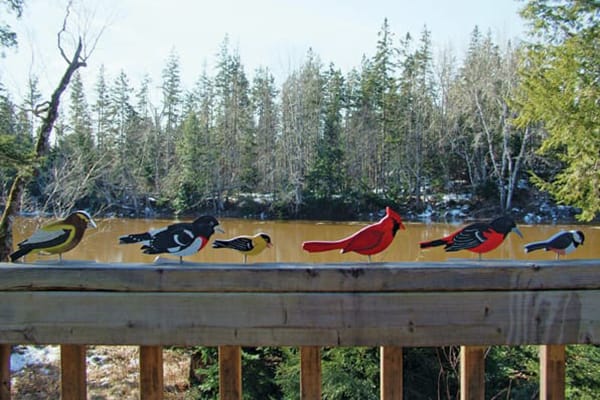 Are we compelled to feed the birds because we're altruistic, or because they remind us of our chatty, colourful selves?
The ABCs of birds: addictive, busy, compelling. You can probably find an adjective for every letter of the alphabet that describes most birds. Despite being independent and industrious little critters, birds attract the attention of humans, who volunteer significant time and money to help them. They don't ask for it, but they do get it. I sometimes think we look after birds better than we look after our own!
In many ways birds are like those of us who live in Atlantic Canada. They fly south, or go off to another location and enjoy a different way of life for a while. Wherever they go they are accepted and welcomed, but they often return here. And like us, birds are chatty. There's always a hum of conversation around a group of people from here, whether they're at home or away.
I recently spent a few hours at Toronto Pearson Airport-the only conversation I heard en route to my departure gate was one-way, on cellphones. Other people were huddled over their BlackBerries, communicating quietly. Thank heavens birds don't have these devices! But at my departure gate there was the familiar buzz of Maritimers and Newfoundlanders chatting up neighbours with all the meaningful and meaningless detail of their lives. That's our way of being friendly. Birds are like that too. I think that, like us, they even talk to themselves if there's no one else around to listen! It matters not if we speak different languages; communication is still lively. And what about music? Like our feathered friends, we on the East Coast are filled with song.