The Atlantic Provinces are home to many distinct food cultures-from the cuisines of the hardworking settlers to the foods of the native peoples.
Those food cultures have even influenced one another; many of those settlers would probably not have survived their first winter in the new land had it not been for the generosity of the indigenous people who introduced the newcomers to their diets.
In 1605, Pierre Dugua, Sieur de Mons and Samuel de Champlain, along with 120 priests, noblemen and peasants, founded Port Royal in the Annapolis Valley. It was their close relationship with the Mi'kmaq people, and their knowledge of agriculture, that helped keep the number of deaths due to scurvy down during that first harsh Atlantic winter. Champlain developed "The Order of Good Cheer" (whose members would prepare feasts for fellow members), largely to prevent boredom over the long winter. To this day, the Order still promotes the best of indigenous foods in Atlantic Canada.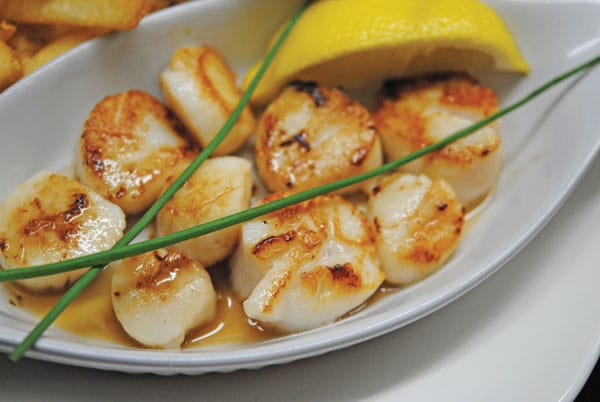 In 1763, the Acadians began to return to the region after their deportation in 1755. Unlike their ancestors, who had practiced the farming traditions native to France, this group was forced to develop a new way to put food on the table-from the sea. From this struggle, a unique culinary heritage was born. Acadian cooking is uncomplicated, and uses just a few ingredients to achieve hearty, satisfying meals. Dishes such as chicken fricot and rappie pie are still readily found throughout the Maritimes.
Another Acadian favourite, popular in the Madawaska region of New Brunswick, is "ployes"-buckwheat pancakes that can be served in place of bread at any meal. They can also be eaten as a dessert with molasses or maple syrup.
An essential part of New Brunswick's food history involves the fiddlehead: the tightly-curled head of the ostrich fern frond, which resembles the spiral end of a fiddle. Fiddleheads are tender and have a flavour that is a cross between asparagus and green beans. They must be picked young, and are best eaten steamed or boiled, and topped with butter.

Visitors to Newfoundland will find a veritable "scoff" (local slang for a meal) of seafood. Newfoundlanders have long relied on the sea for sustenance, harvesting cod, herring, mackerel, squid, swordfish, lobster, scallops and more. Seal has been prized for generations, and seal flipper pie is still enjoyed.
Game is also prevalent, and moose provides much winter meat. Elk, caribou and black bear are also used for food. New-foundland wild salmon is thought to be among the best in the world, and indigenous berries such as bakeapples, blueberries and partridgeberries are often used in cooking, preserving and baking.
On Prince Edward Island, seafood is very popular. Lobster has been fished for generations. PEI blue mussels are harvested year-round. The Island also produces several types of oysters-the Malpeque and Raspberry Point are outstanding. But the true workhorse of PEI is the potato. The first recorded production of potatoes was in 1771. Island farmers began exporting their crops to Nova Scotia and New Brunswick in 1790, and to the West Indies by the 1830s. Today, potatoes are still the Island's number one export. Those who think a potato is just a potato should reserve judgment until they try the PEI variety: the province's red soil has been producing gold for generations.
Recipe featured in this article